Spijkers en Spijkers X Bavaria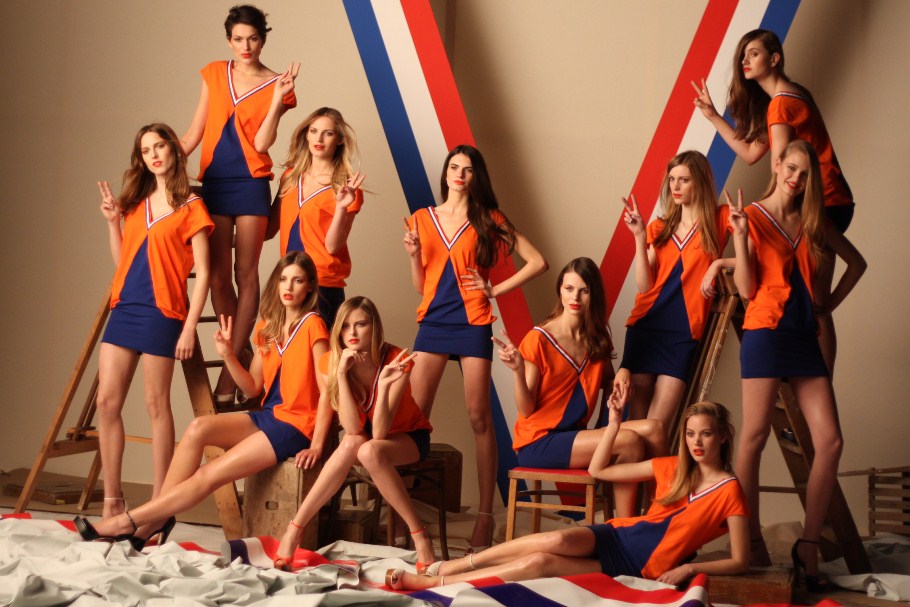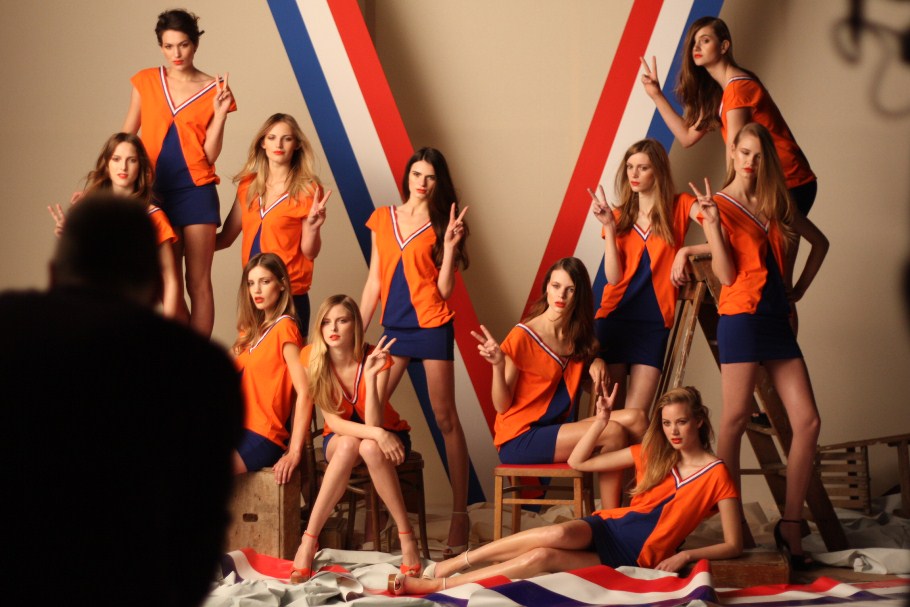 As the European Championship is approaching more and more brands are launching special orange-colored (our national color) products to support the Dutch soccerteam. One of those brands is Dutch beer brand Bavaria. You probably know them from their original commercials with Hugh Hefner, Mickey Rourke and – more recently – Charlie Sheen. And you might even remember the DutchDress they launched two years ago. It was a worldwide success, so Bavaria decided to come up with a new dress. This time the brand invited Dutch fashion label Spijkers en Spijkers design one and they did. Lovely designersisters Truus and Riet Spijkers created a V (of Victory or V-neck) dress colored in our national shades orange, red, white and blue.
Today that brand new Bavaria V Dress was launched and I got to take a sneak peek at the campaign shoot that was held today. Fashion photographer Marc de Groot, who also photographed the cover of the first Dutch Vogue, shot several models dressed in the Bavaria design dresses. It's looking pretty good, right? If the Dutch soccer team will get far I'll definitely wear mine.
Photo: by me
Marc de Groot at work shooting the models in their Bavaria V Dresses
---