10 Sale shopping rules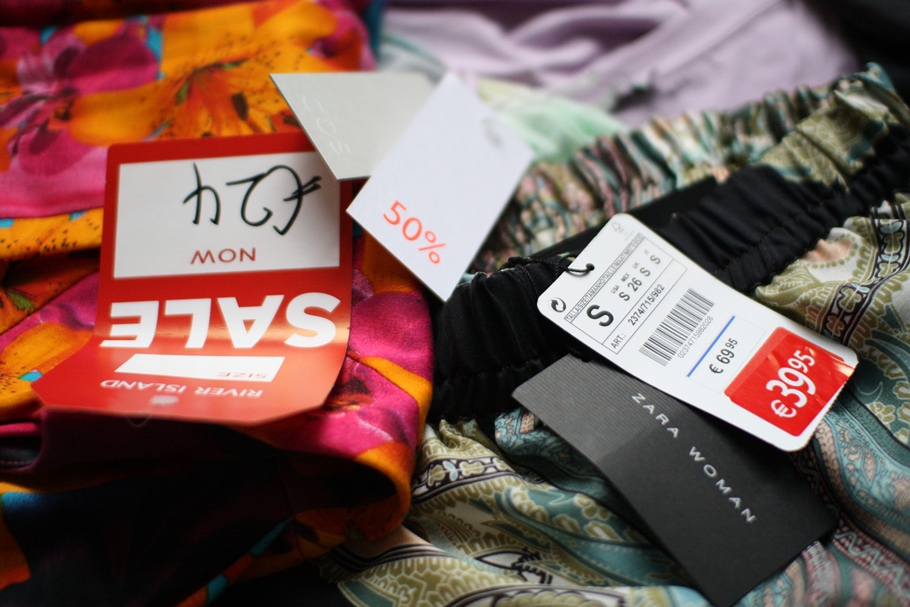 As the prices of all summer collections are dropping by the day it's hard not to be tempted for a short sale shopping spree. Even I bought myself a sale piece, though I usually avoid any clothing rack with a huge red/orange sign on it. Now buying your summer wardrobe during sale can be very smart, yet you have to apply the right rules. My ultimate sale rule is: stay calm and don't let the sale shopping craziness get to you. But there's more. Follow the golden sale shopping rules below and you'll end up with the loveliest fashion pieces you will actually wear.
1. Plan
Try to find out when your favorite brands start their sale and mark your agenda. Subscribe to their newsletter, follow them on social media or just bluntly ask the sales employee at your favorite store to find out the week or date sale will begin.
2. Wishlist
Make a wishlist of items you want to add to your wardrobe. Of course you don't have to end up with exactly that list of fashion pieces, but it will help you focus when the sale signs are leering.
3. Preselect
Is your favorite brand almost starting it's sale period (for example at Zara you know it's coming when all racks are loaded and sorted by item and color)? Go and already make a pre-selection in your mind of the things you'd like.
4. Comfort
Is it D-day? Make sure you dress comfortably. You'll never win the sale battle against those other ballerina wearing bargain babes on your high heels.
5. Be on time
Do you know the date sale starts? Make sure you are at the store right the moment it opens. You don't want anyone running around with your dream pair of Marni shorts!
6. Bugdet
Fix the amount of money you want to spend on your sale mission. This way you will not be tempted to buy more sale items that easily.
7. Style
Stay true to your personal style. Have you never really been a fan of maxi-dresses? Then don't start buying them during sale time either, no matter how low the prices are.
8. Measure
Stick to your size. Is the perfect sale shirt not available in your size? Too bad. Don't buy the shirt in a size smaller or bigger, because it will never fit that well and you'll end up not wearing it.
9. Forget this season
Cat prints might be all that this season, next season you really don't want to wear them anymore. So try to avoid pieces that belong too much to a certain season. Instead look for more timeless items and try to choose uni-colored clothes over printed ones.
10. Have fun
Remember sale shopping should be fun. If you need to grasp your dream piece by screaming, pushing and hair pulling your fellow bargain shoppers, you should ask yourself if it's worth it. Keep calm and always leave the store with a good feeling, with or without sale catch.
Picture made by me
Ps. The items in the picture are actually some of my sale scores. I'm not sure if I'm going to keep all of them, but you'll definitely see some of them coming by the next few weeks.
---