5 Sunglasses I'd love to own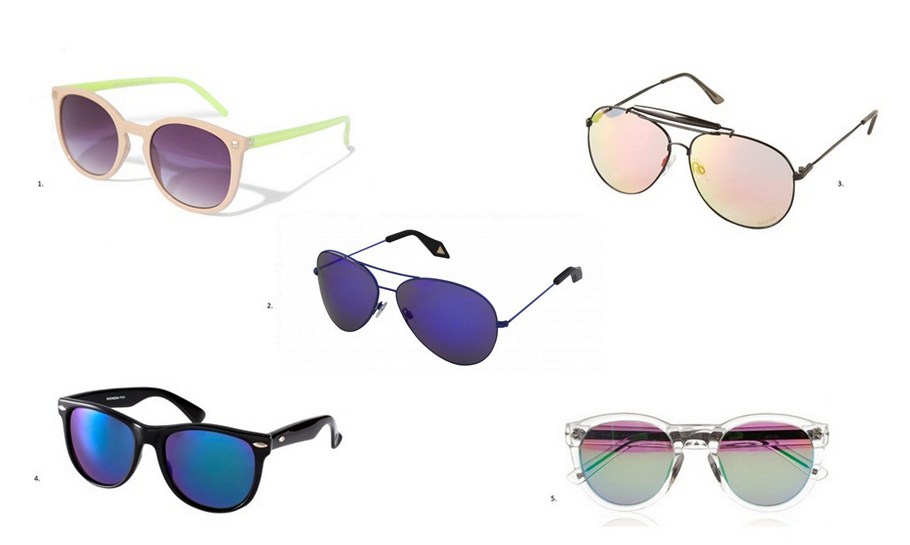 This season's mirrored sunglasses definitely are my cup of tea so I'm planning on buying a pair for myself.
Yesterday I searched the web for the perfect pair of reflecting sunnies and selected my top 5.
The colored ones are the coolest and I love the fact that with these sunglasses you can just peek around without anyone knowing what you're actually looking at.
1. Zara, € 19,95
2. Victoria Beckham via DonnaIda, € 390,-
3. Topshop, € 28,-
4. Asos, € 25,-
5. Rag & Bone via Polyvore, € 195,-
Which one is your favorite?
---