CLASSIC WITH A TWIST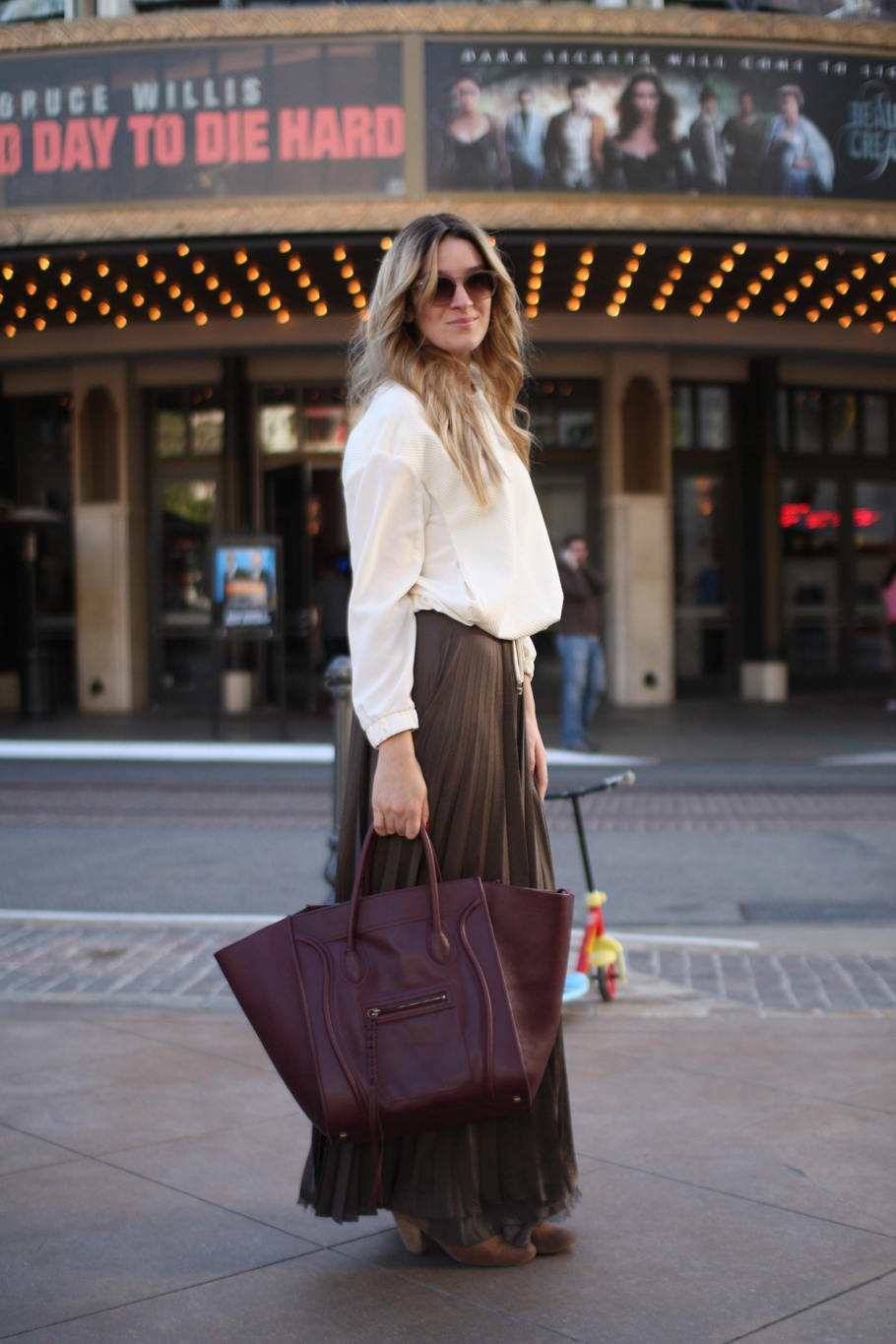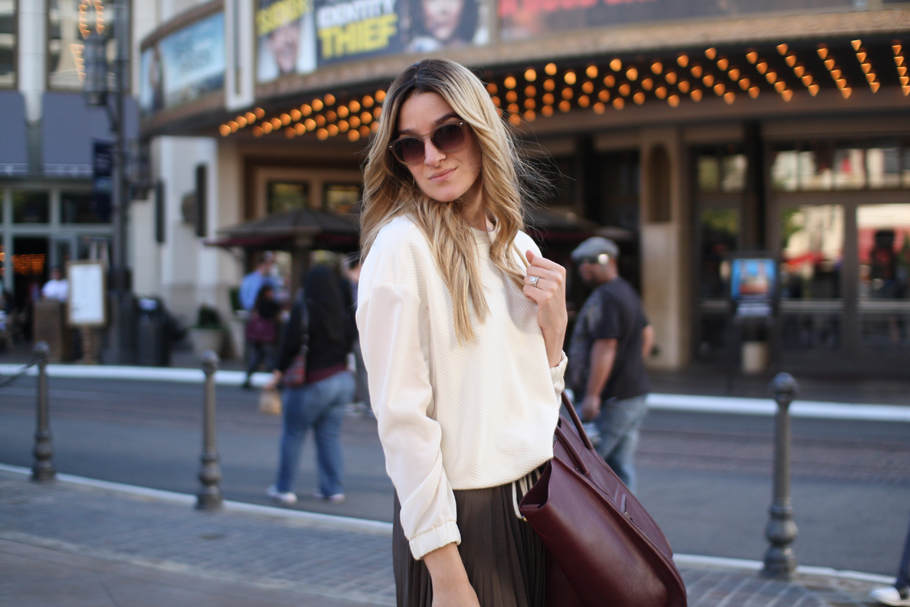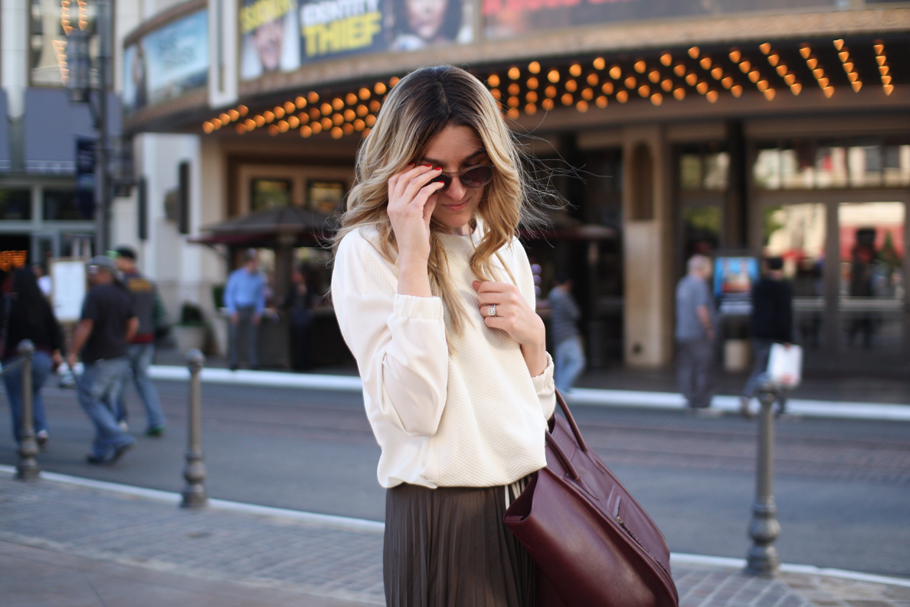 Gespot in West-Hollywood; Rikki Menlo weet hoe ze zich moet onderscheiden van de LA crowd. Ze geeft haar maxi-rok van Enza Costa een originele draai met een crèmekleurige trui van Zara. Haar jaloersmakende Céline tas en coupe – perfect in de krul – maken het af.
Spotted in West-Hollywood; Rikki Menlo really stood out from the LA crowd. She gives her Enza Costa maxi skirt an original twist by adding that Zara sweatshirt and we're green with envy for that Burgundy shaded Céline bag.
---