New Visual Diary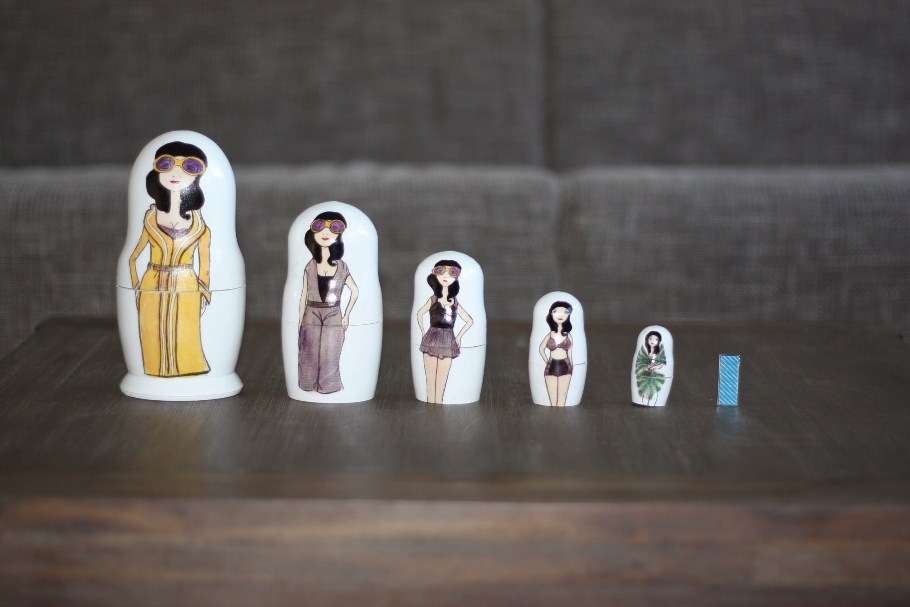 My brand new Visual Diary is online,  including photos of my latest fashion buys and style inspiration.
Check it out here.
Photo:
Matryoshka dolls I received from Triumph (the lingerie brand) with a USB-stick inside. They are designed and illustrated by Andrea Tarella, a young Italian designer known for his designs and illustrations for Prada.
Ps. More on Triumph is soon to come….
---