Trend: Pyjama Chic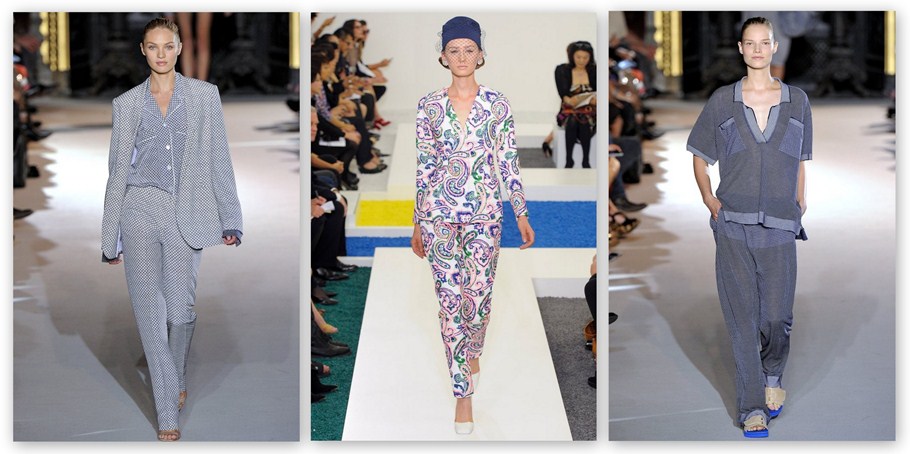 Ever felt like skipping the fuss of getting dressed and just going out in your nightwear? Than we've got good news for you, 'cause hitting the streets in your finest PJ's in the latest fashion trend. Brands like Stella McCartney and Jil Sander showed the coolest pyjama's by combining sloughy tops with lean trousers. Also, Jonathan Saunders and Antonio Marras joined in on the trend as they mixed loose fitting silky printed blouses and pants together.
Small polka dots, checks and paisley prints definitely are the way to go with this new summer look. Color-wise it seems best to opt for old-school pyjama-worthy shades like gray, light blue and deep blue. Stella mixed hers with flat flip flops, yet as Jil Sander proved a chunky heel can be pretty chic with this look as well. Just don't over-accessorize this nighttime ensemble. In fact, as shown on the runway, this look doesn't need any extras at all!
Let's hope this 'Bedtime Chic' look stays around a little longer, 'cause looking on trend was never this easy.
I originally wrote this trend for TPS.
See more of this trend here.
Photos: Stella McCartney, Jil Sander
Source: Fashion Gone Rogue
---