Trend Spring Summer 2012: Cropped Tops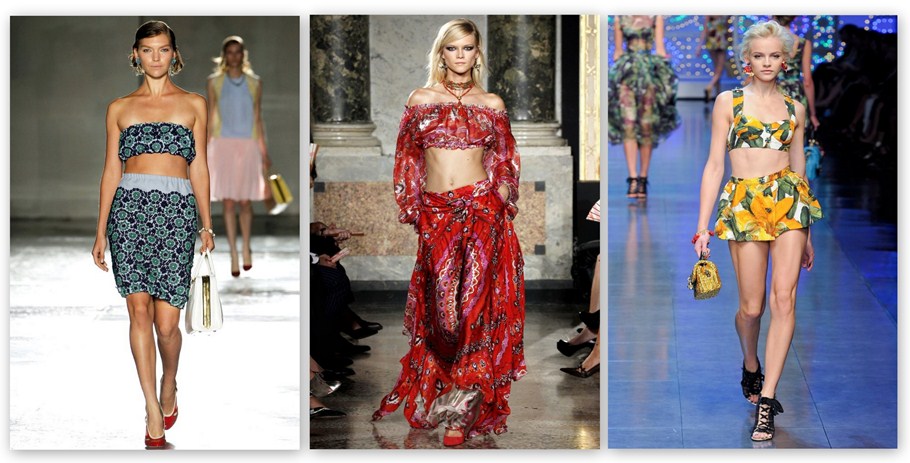 It was a definite no-go for several years, but the bare belly is back! Designers have taken last season's cut-out-trend a little further and have created all kinds of belly-revealing fashion pieces. The bare part varies from upper stomach (Blumarine, Prada, Emilio Pucci, Dolce & Gabbana) to lower belly (Roberto Cavalli, Acne, Gaultier, Missoni), from modest to slightly tacky.
The how-to-wear part is actually quite easy. Mix your cropped top with long pants (Roberto Cavalli), shorts (D&G), pencil skirts (Prada) or maxi skirts (Emilio Pucci); everything is possible.
And though the bare belly isn't quite the office look, there surely is no harm in showing of parts of your abs at a fancy cocktail party. On the contrary! Finally you can show off that hidden six pack of yours. Or ehh.. at least you have a good reason to start working on that.
If you're not so sure about this trend yet, just opt for last season's cut-out trend, which is still very chic as well.
I originally wrote this trend for TPS.
See more of this trend here.
Photos: Prada, Emilio Pucci, Dolce & Gabbana
Photo Source: Fashion Gone Rogue
---