Win: 2 x Spongebob fashion T-shirt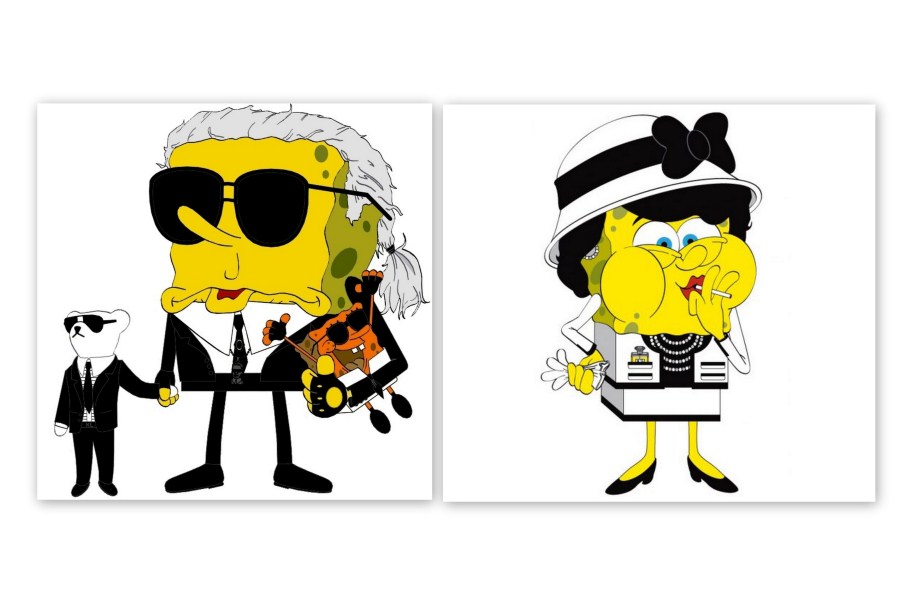 Spongebob goes fashion! Dutch illustrator Mike Frederiqo has been drawing a series of Spongebob fashion T-shirts, that include Coco Chanel, Karl Lagerfeld, Terry Richardson, Marc Jacobs e.a. The T-shirts already are a big hit and are being sold at Colette (Paris). But you don't need to travel to Paris for these fab tees, 'cause I am giving away two T-shirts on Facebook.
Want to sport your own original fashionable Spongebob shirt? Go to the Tessted Facebook page, like the page, this photo and share this pic and win…
The two winners can choose between the Karl Lagerfeld and the Coco Chanel T-shirt.
Good luck!!
The winners are:
Nathalie Madsen
Danique Hoofwijk
Congrats to you both!
---