New Fashion DVDs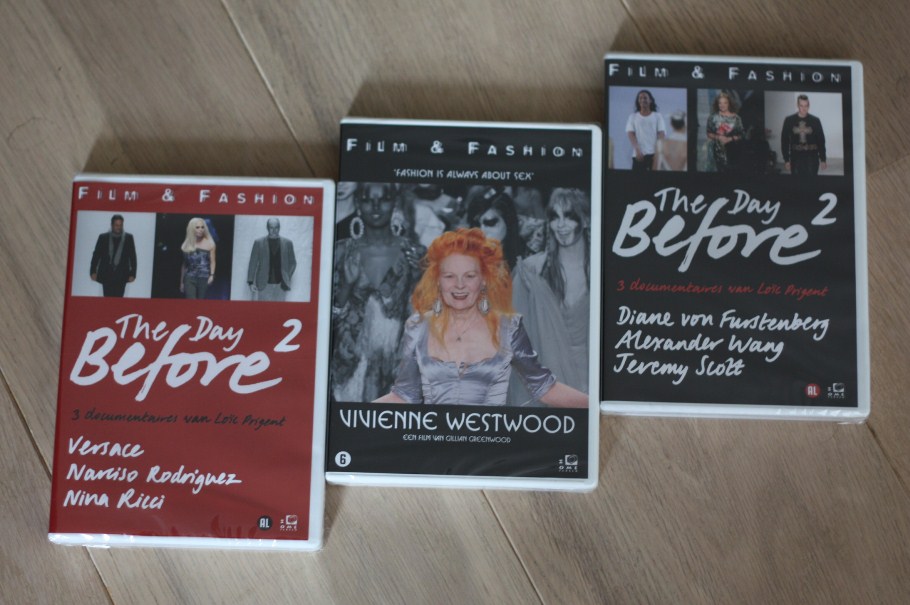 To me there's (almost) nothing better than staying in with a good fashion documentary to watch. So you will understand how excited today's package with three new fashion DVD's made me. Two of the DVD's are part of the The day before series and both have three brand new fashion documentaries on them, which focus on designers Diane von Furstenberg, Alexander Wang, Jeremy Scott, Versace, Narcisco Rodriguez and Nina Ricci. The other DVD is all about British design talent Vivienne Westwood.
I can't wait to start watching them. Not only are these fashion documentaries usually beautifully filmed and do they tell a fascinating story, you also get to know a lot of inside information and funny facts on the designers. I, for instance, loved Valentino's six pugs in The Last Emperor, I was fascinated by the old farm lady in Chanel Signé and I was touched by the mother daughter relation between Sonia and Nathalie in The day before Sonia Rykiel.
Let's hope even more designers will start sharing their work progress and come up with their own DVD. I'll have to make some extra room on my fashion shelves, but that I don't mind. At all.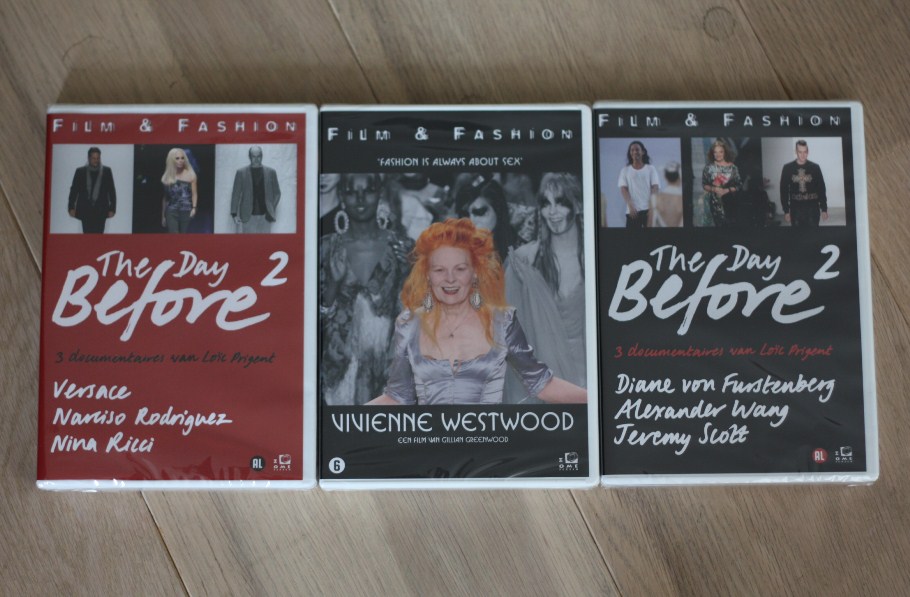 ---